Hoodoo
Props Master & Stage management
Hoodoo is an immersive concert experienced all about Creole culture and music in Southern Louisiana. Conceived by Nick Sample and Victoria Lucai and directed by Michael Counts, this work premiered at the Spiegelzelt Palast in April of 2019. A labyrinth of 14 rooms, a 9 headed second line band and a cast of 6 actors, dancers and performers made this piece a feast for all senses, and above all a great party with excellent Music! Discover more at the Link below:
Idiom
Performance of title role "idiom"
Lohmann's latest project is "IDIOM" an acrobatic theatre sci-fi show about Empathy, Artificial Intelligence, and the very things that make us human. Written and conceived by James Kingsford-Smith, this work is premiered at the Pfefferberg Theatre in Berlin on February 1st 2019. It is currently undergoing a re-development with the prospect of touring next year. To learn more, follow the link:
For two years Lohmann has built up a practice in Berlin as a professional Drag and Genderfuck performer, under the pseudonym Alexander Cameltoe. She is a creative tour de force; entertaining, politically poignant, and often performing her own spoken word poetry. Acting solo or as a member of the Berlin drag collective House of Presents, Drag shows have brought her from the main stage at Melt festival to the Deutsche Oper. See some of Alexander's most recent projects below.
Alexander Cameltoe is the hottest new agent of inter galactic gentrification! Born into supreme royalty in our neighbouring nebula of Cunnilingus Maxima, Alexander abdicated their rightful claim to the throne for a wild adventure and gritty, real experience here on earth. They just needed to find themselves, you know? Their recently acquired human flesh suit is fitting very nicely, and they think they will be hanging around for a little while. Rumor has it that Alexander is a lesbian, but tonight they would like to come out to all of you beautiful people as a Pisces! Hobbies include making their own kale chips, raising minion species of parasitic funghi, finding great deals on vintage clothing and smashing the patriarchy.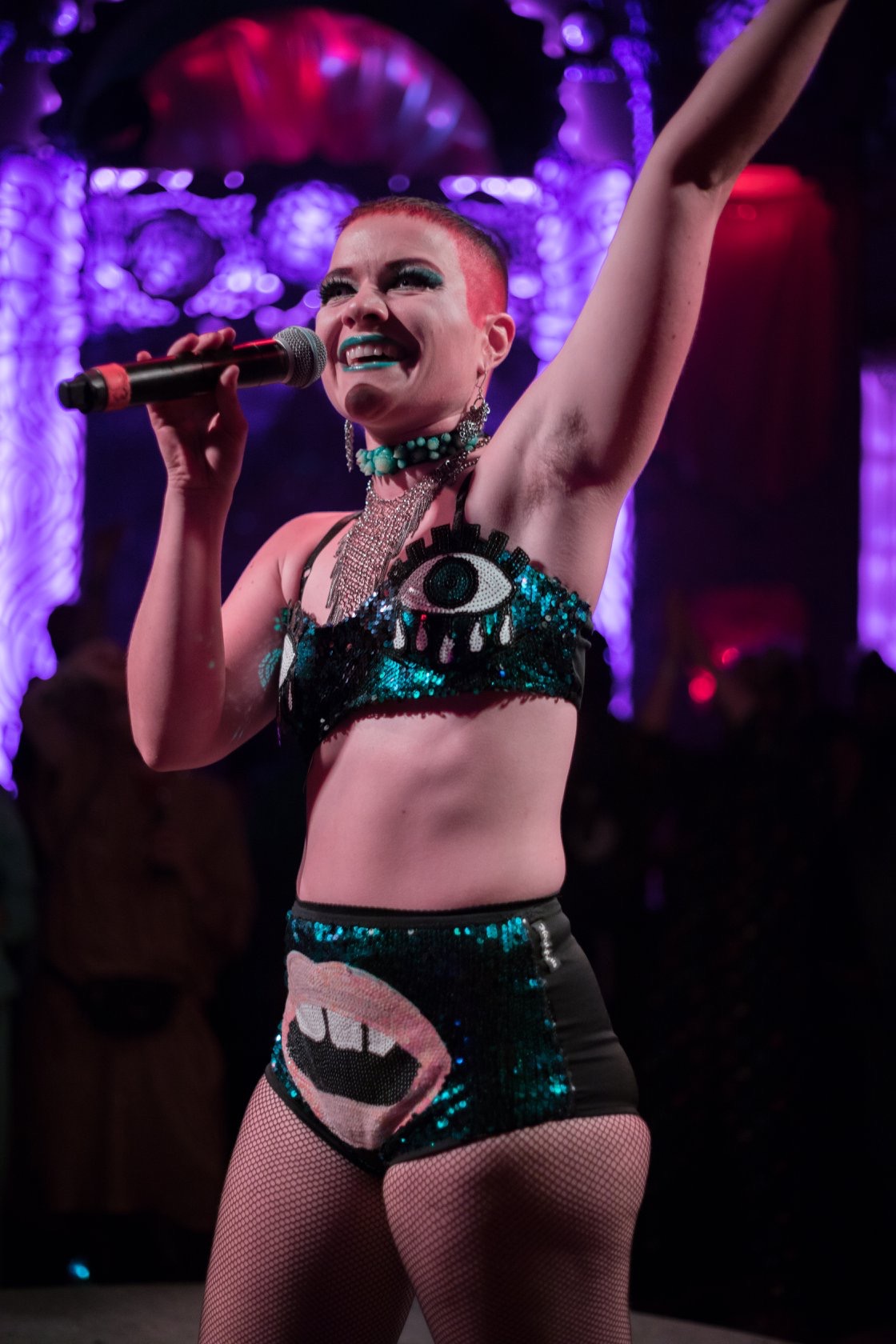 A collaborative show with the fierce Queens and Kings of the London Collective DragSyndrome!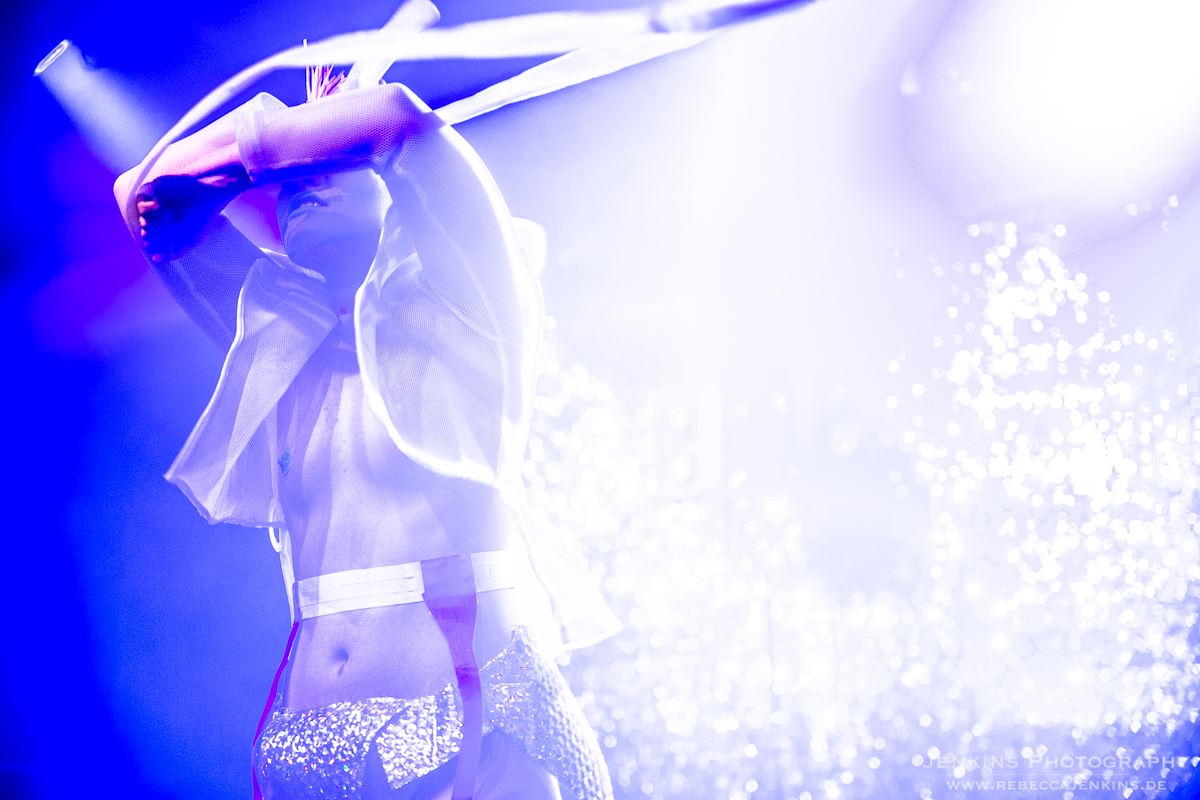 A Tribute to the Queen of Feelings at SO36
This July we conducted a 5 day Drag workshop for teenagers as part of the Ruhr Triennial. Working with 7 members of the #NoFear project in Essen, we taught lessons on performance technique, different expressions of queerness, and the history of Drag as an art form. By the end of the week we had brought 7 new Drag Children into the world and put on a show to remember! Check out the podcast episode below, featuring interviews by some of the participants.
The House of presents took Melt festival by storm this year. With 16 performers, we gave full 2 hour drag shows every day on our own stage, played as walking acts and logo dancers, and opened for headliner Fever Ray on the MainStage with a show stopping performance sporting custom made vagina headpieces.
In May of this year six members of the House of Presents were invited to participate in a persiflage of the classic Opera "Die Fledermaus" by Johann Strauss at the Deutsche Oper Berlin. Mixing Drag performance with Opera, and performing alongside classically trained members of the Opera Ensemble, this subversive show allowed us to break all the rules in the book.
Alexander performed a poem of their own conception about the grand life of a Tenor and the institutionalised Misogyny that is still prevalent in the plots of Operas being performed on stages all over the world.
In February of this year The House of Presents hosted a Drag Tribute show to the ever glorious Icelandic Princess Björk at SO36 in Berlin. Alexander brought a beautiful and haunting performance to "All Is Full Of Love" to the stage. Watch the full video below.
In November 2016 The House of Presents hosted a drag beauty pageant at SO36 in Berlin in which Alexander competed for the crown! Categories were: Swimwear, Talent and Red Carpet. Find the video of my "Talent" performance below! A ridiculous pop-commentary on gentrification in Berlin, this has been one of my favourite performances to date.
Music Videos
Heart Beast - "Ego Time" - Solo dance performance
Mikey Woodbridge - "Species" - Ensemble Performance